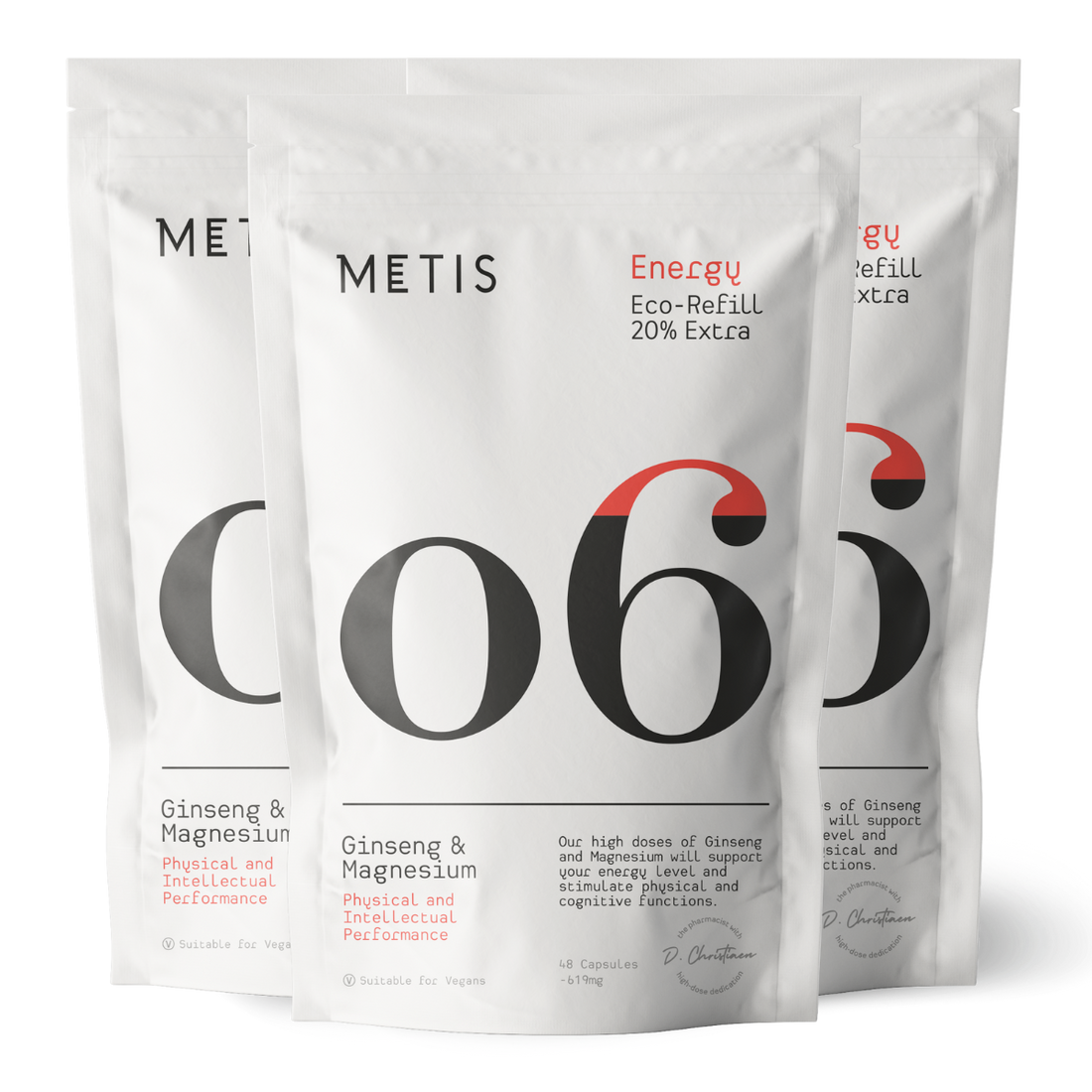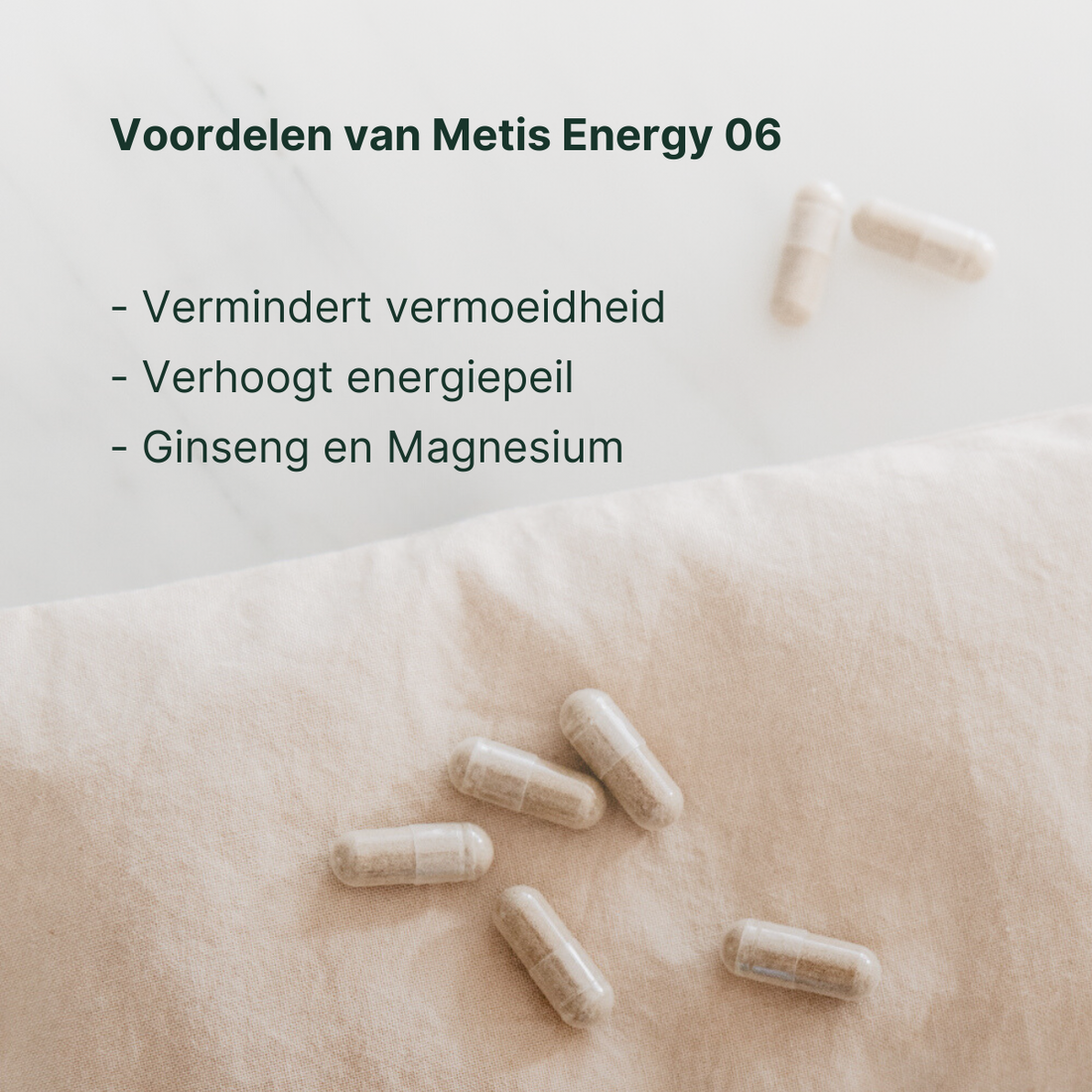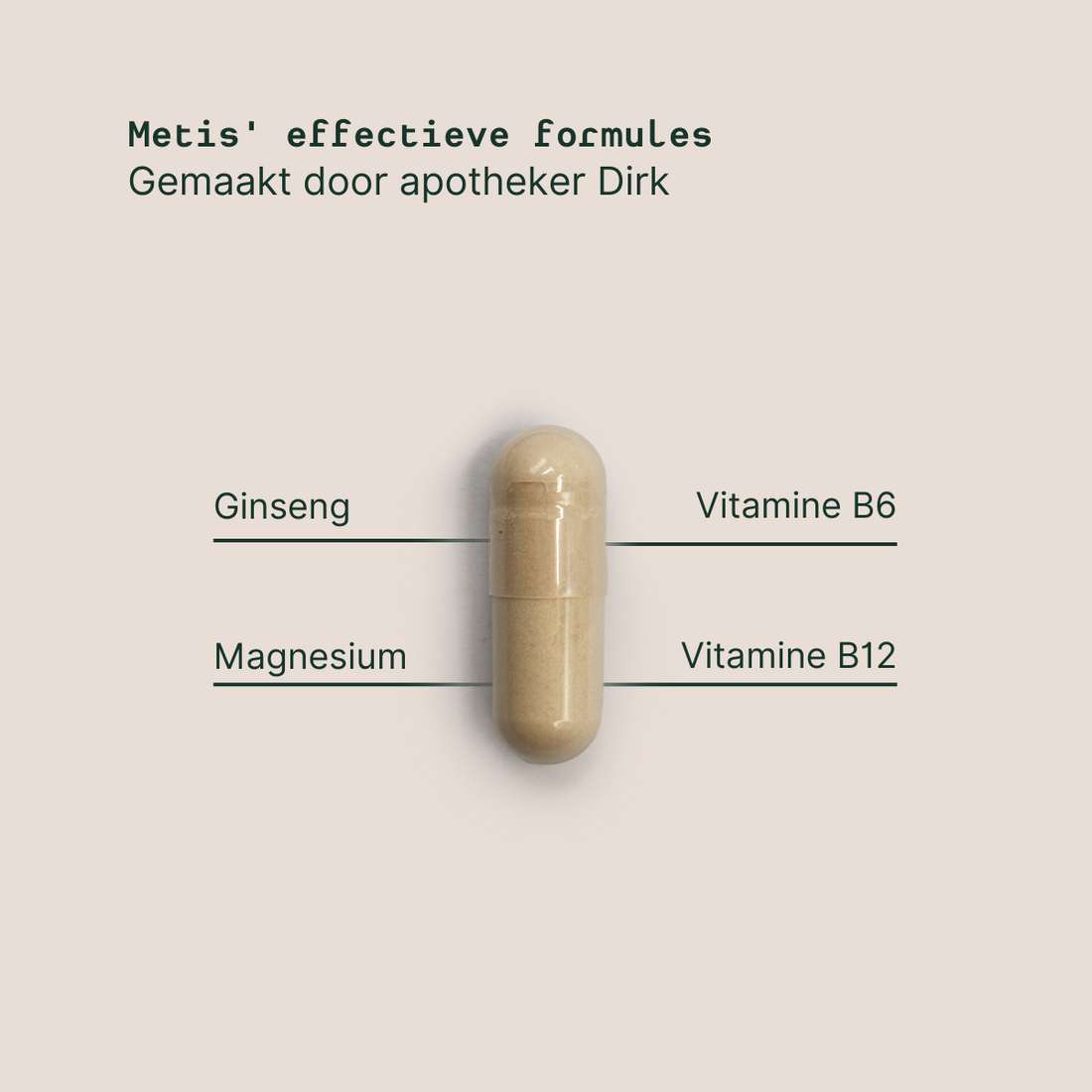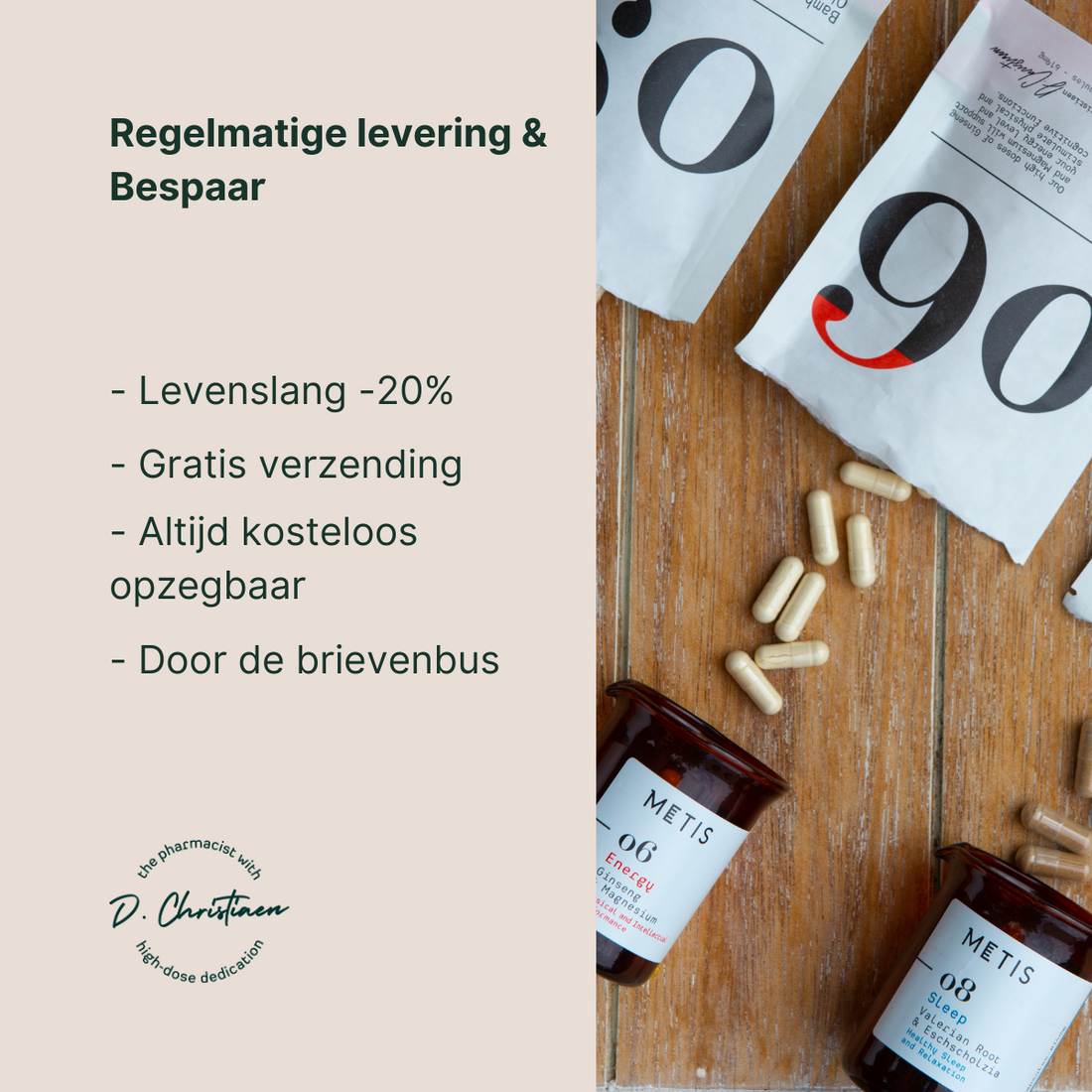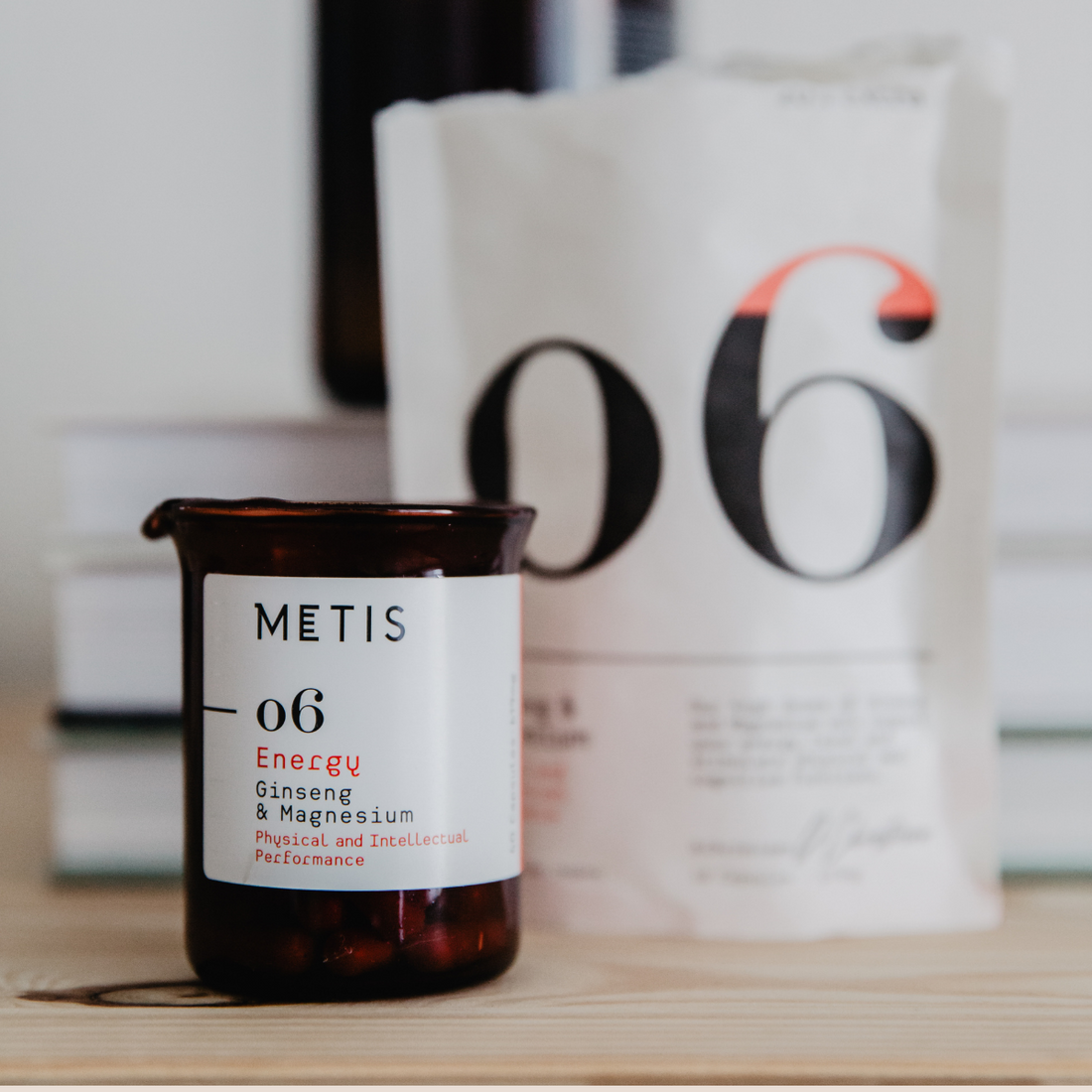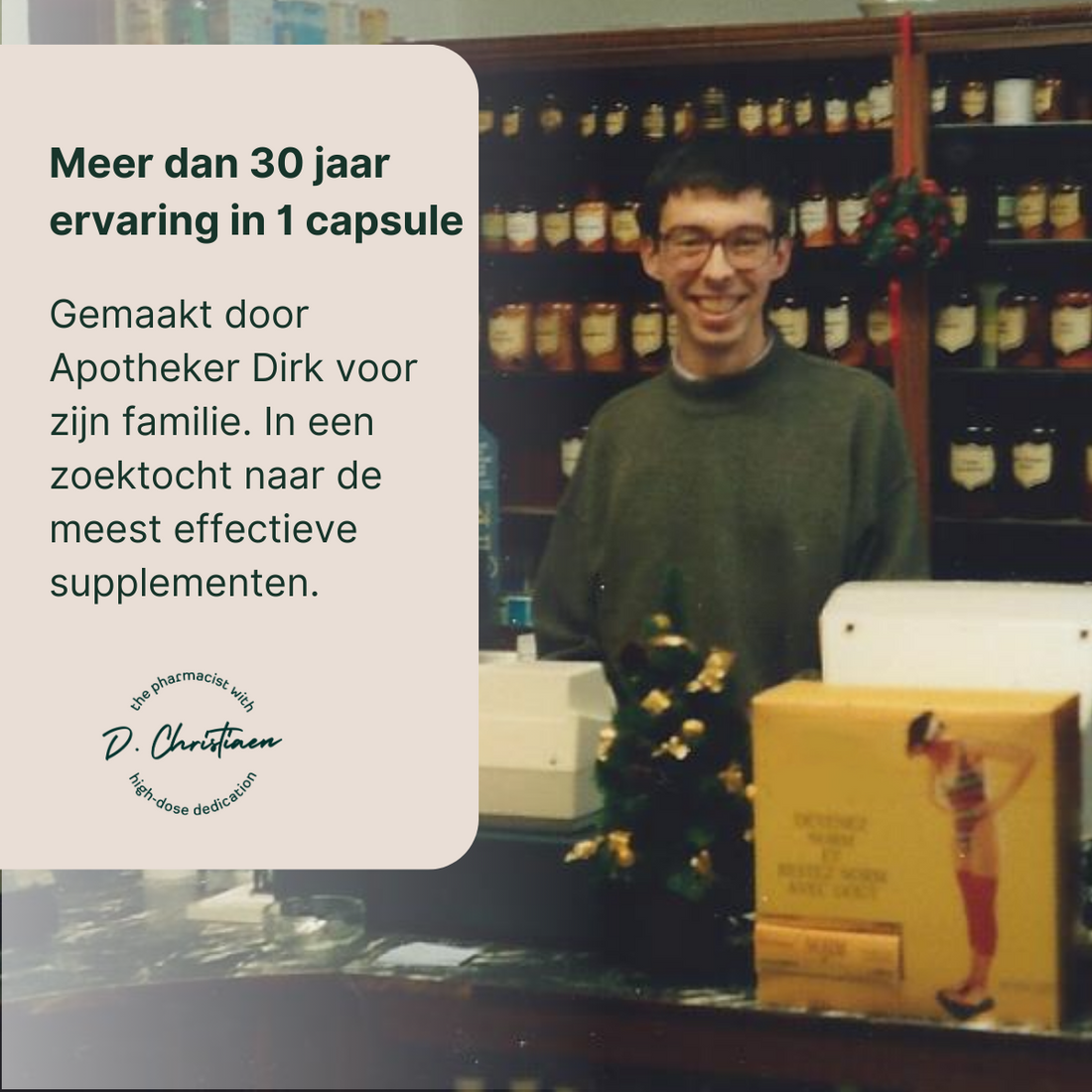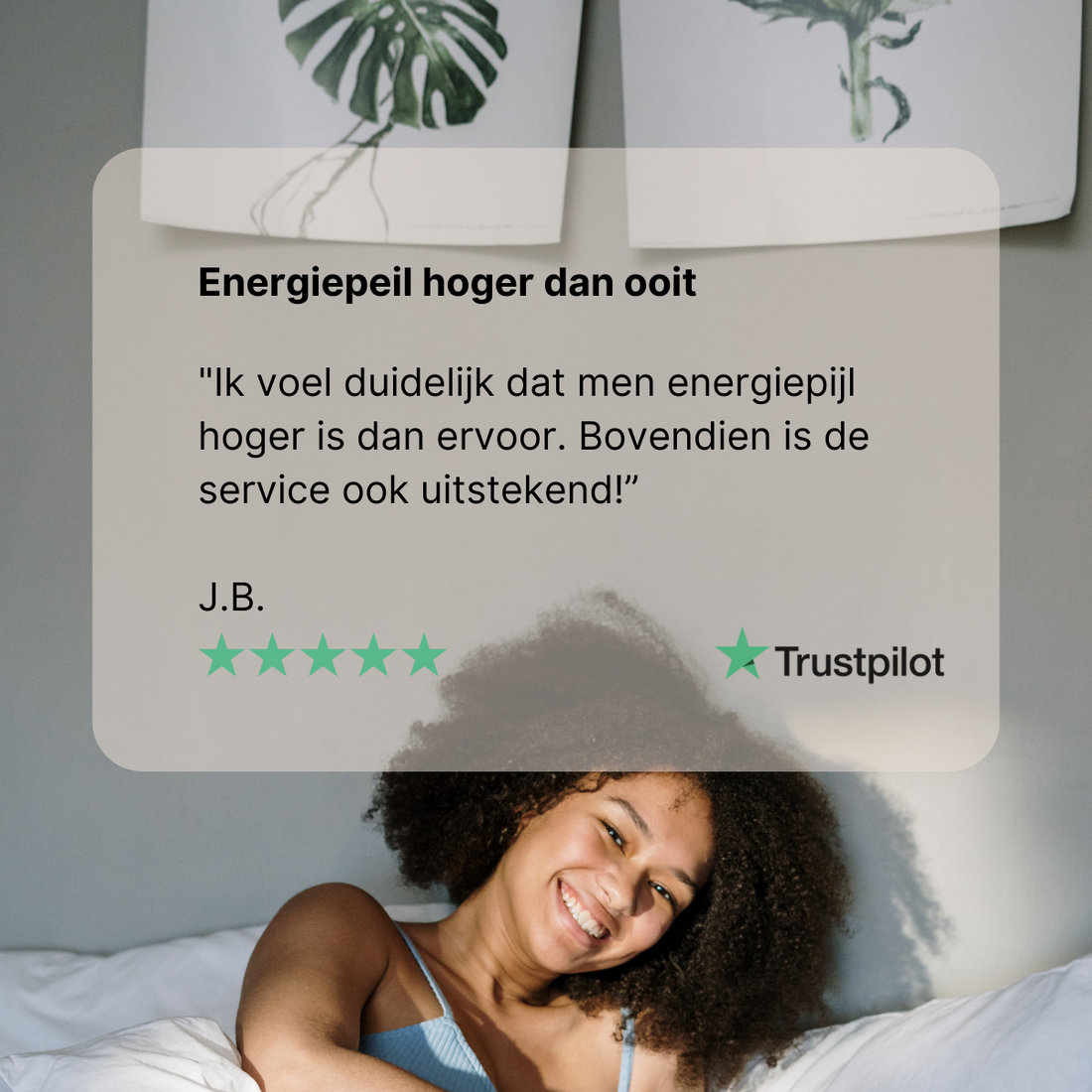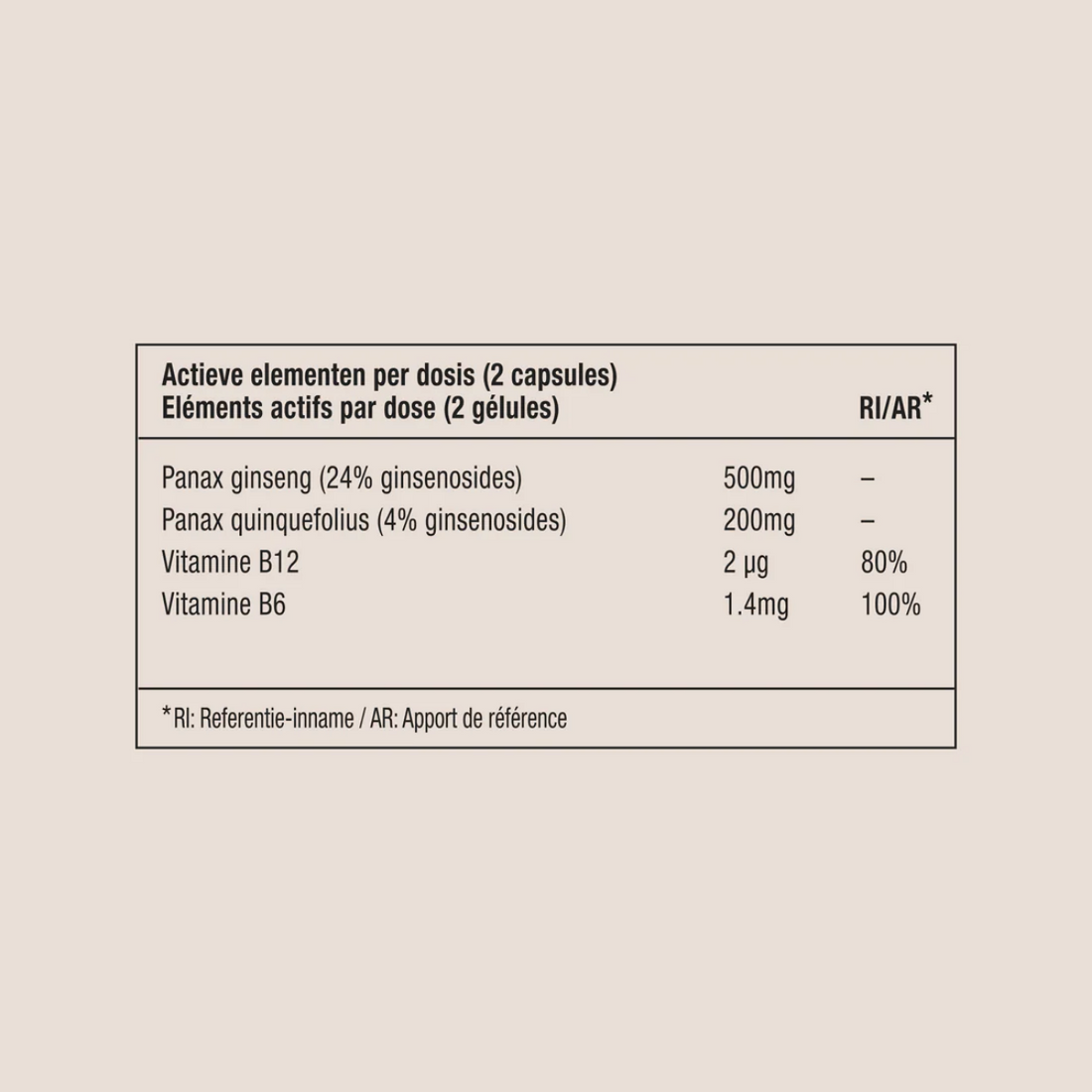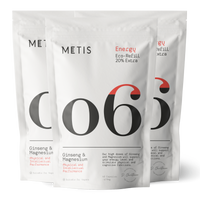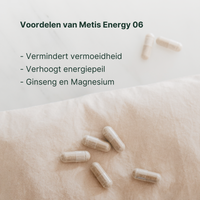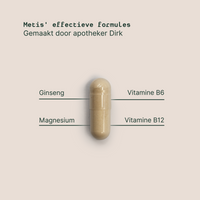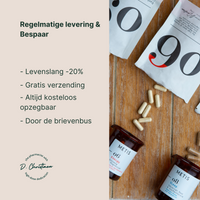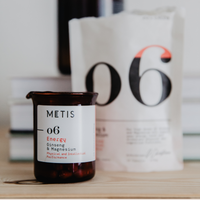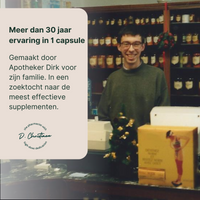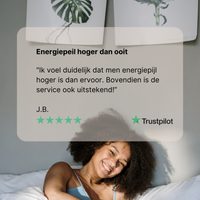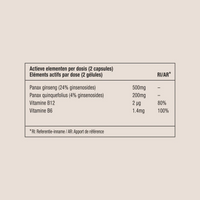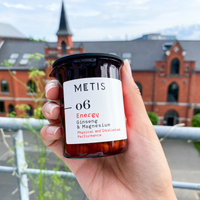 Energy 06 Eco-Refill Deal
We developed Metis Energy 06 For people who want more energy without the crashes! It helps to increase energy level, reduce fatigue and to sharpen the focus and concentration. It also supports the short and long-term memory thanks to the powerful adaptogen ginseng. Exclusively vegan and non-addicting ingredients.
🎁 Ontvang Gratis Multivit Gummies bij aankoop vanaf €75
500mg Panax Ginseng (24% ginsenosides)
200mg Panax quinquefolius (4% ginsenosides)
200mg Magnesiumbisglycinaat
2µg Vitamine B12
1.4mg Vitamine B6
Ginseng: Panax Ginseng, Vitamin B12: Cyanocobalamine, American Ginseng: Panax Quinquefolius, Vitamin B6: Pyridoxin Hydrogen chloride, Magnesium: Magnesium bisglycinate, Vegetarian Capsule: Calcaron, Vulphyloselose, Vulphyloseloselose, Dullatelobylonylbylonylbylonylosellaatylosellate,
Take 1 to 2 capsule with water in the morning or at breakfast.
Vanaf de leeftijd van 12 jaar. Bewaren op een droge en koele plaats en buiten het bereik van jonge kinderen. De aanbevolen dosis per dag niet overschrijden. Een voedingssupplement mag niet als vervanging van een gevarieerde en evenwichtige voeding en van een gezonde levensstijl worden gebruikt.
<b>Start: </b>A stylish glass cup with 40 capsules. Ideal to give it a try.<br>
<b>Eco-refill: </b>An ecological refill package with 48 capsules (20% extra). Ideal if you already have a nice glass cup and want to top it up.
"After a stroke I remained tired. All the peppers that I received from the doctor did not help. Since I Metis Energy Take, I have energy again and I get back to the old "me". The afternoon naps are disappearing and I can function again for a whole day."
Nee. Metis Energy 06 is een natuurlijk voedingssupplement dat geen verslavende ingrediënten bevat.
Geen probleem. De Metis formules zijn speciaal ontwikkeld om, mits gebruik zoals aanbevolen, samen te gebruiken.
Metis Energy 06 bevat een hogere dosis actieve stoffen, ingrediënten van een hogere kwaliteit, en wordt beter opgenomen dan veel vergelijkbare producten. De formule heeft een drievoudige werking en helpt vermoeidheid te verminderen, je energiepeil langdurig te verhogen en ondersteunt je concentratie en geheugen.
In tegenstelling tot energy drinks en koffie, zorgen de natuurlijke adaptogenen in Metis Energy 06 voor een langdurige verbetering van je energiepeil in plaats van korte pieken.
Ja. Metis Energy 06 kan zonder problemen dagelijks worden gebruikt. De aanbevolen hoeveelheid is 2 capsules per dag en maximaal 4 capsules per dag. Metis Energy 06 blijft ook effectief bij sporadisch gebruik.
De aanbevolen hoeveelheid is 2 capsules per dag. De maximum aanbevolen hoeveelheid is 4 capsules per dag.
Neem 2 capsules met wat water bij het ontbijt. De maximum aanbevolen hoeveelheid is 4 capsules per dag.
Nee. Niet omdat dit perse onveilig zou zijn, maar omdat we onvoldoende studies hebben over het gebruik van onze formules en ingrediënten tijdens de zwangerschap en/of borstvoeding. Daarom raden we het gebruik uit voorzorg af.
Niet altijd. We raden je dan ook aan dit met je behandelend arts of apotheker te bespreken.
Je kan de capsules openmaken, en de inhoud ervan met water inslikken. Dit is veilig en heeft geen negatieve invloed op de werking. Mogelijk proef je de inhoud wel meer dan wanneer je de capsules in hun geheel doorslikt.
De formule is effectief vanaf de eerste dag en helpt zowel vermoeidheid te verminderen, je energiepeil langdurig te verhogen als je focus en geheugen te ondersteunen.